Commercial and Residential Block Material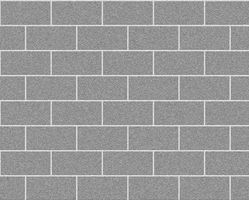 Hilltop Supply stocks all types of Concrete Block (CMU's) and construction supplies.  We stock all Cinder Block size concrete Precast Concrete Lintels (PCL'S) in addition to all the tools, supplies, to lay and install block.
For over 60 years we've been supplying local and regional residential and commercial builders in the Southern New Jersey and metro Philadelphia areas.  We provide expert advice, excellent customer service and competitive pricing on all projects.
Below are some examples of the concrete block sizes we carry.
Concrete Block Sizes
2" x 8" x 16" Solid
3" x 8" x 16" Solid
4" x 4" x 16" Solid
4" x 8" x 12" Solid
4" x 8" x 16" Solid and Hollow
4" x 10" x 16" Solid
4" x 12" x 16" Solid
6" x 8" x 16" Solid and Hollow
8" x 8" x 8" Hollow
8" x 8" x 16" Solid, Semi-Solid, Hollow, EZ Fill, Shoe and Bond Beam
10" x 8" x 16" Hollow
12" x 8" x 8" Hollow
12" x 8" x 16" Solid, Hollow, FHA, EZ Fill, Shoe and Return Corner
14" x 8" x 16" Hollow
16" x 8" x 16" Hollow
16" x 16" Chimney Block (Fits 8"x8" Flue)
16" x 20" Chimney Block (Fits 9"x13" Flue)
2-1/4" x 4" x 8" Solid
4″ x 2″ x 16″ Solid Stretcher
4″ x 2″ x 8″ Solid Stretcher
4″ x 3″ x 16″ Solid Stretcher
4″ x 4″ x 12″ Solid Stretcher
4″ x 4″ x 16″ Solid Stretcher
4″ x 4″ x 8 Solid Stretcher
4″ x 2″ x 8″Solid Stretcher